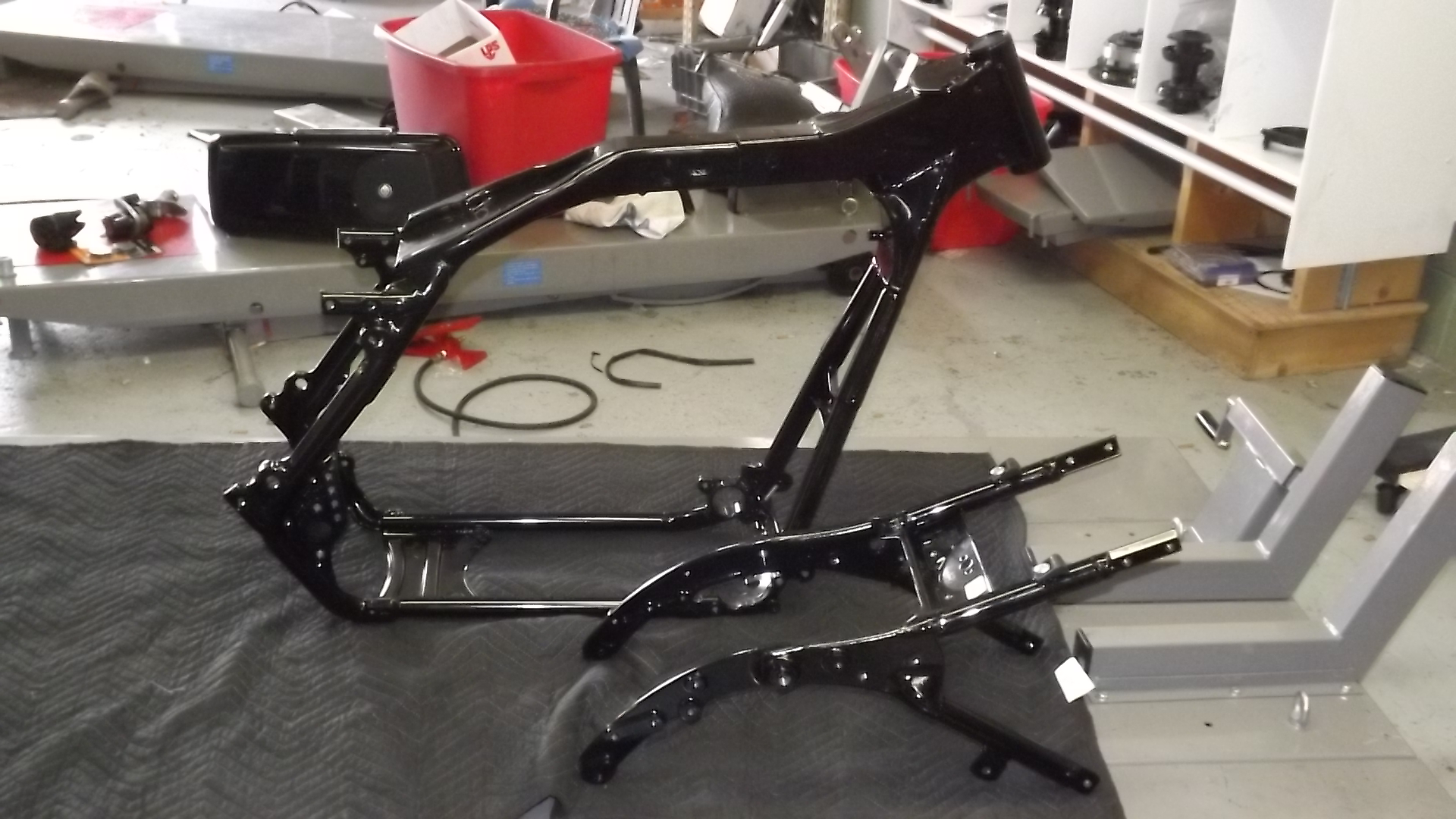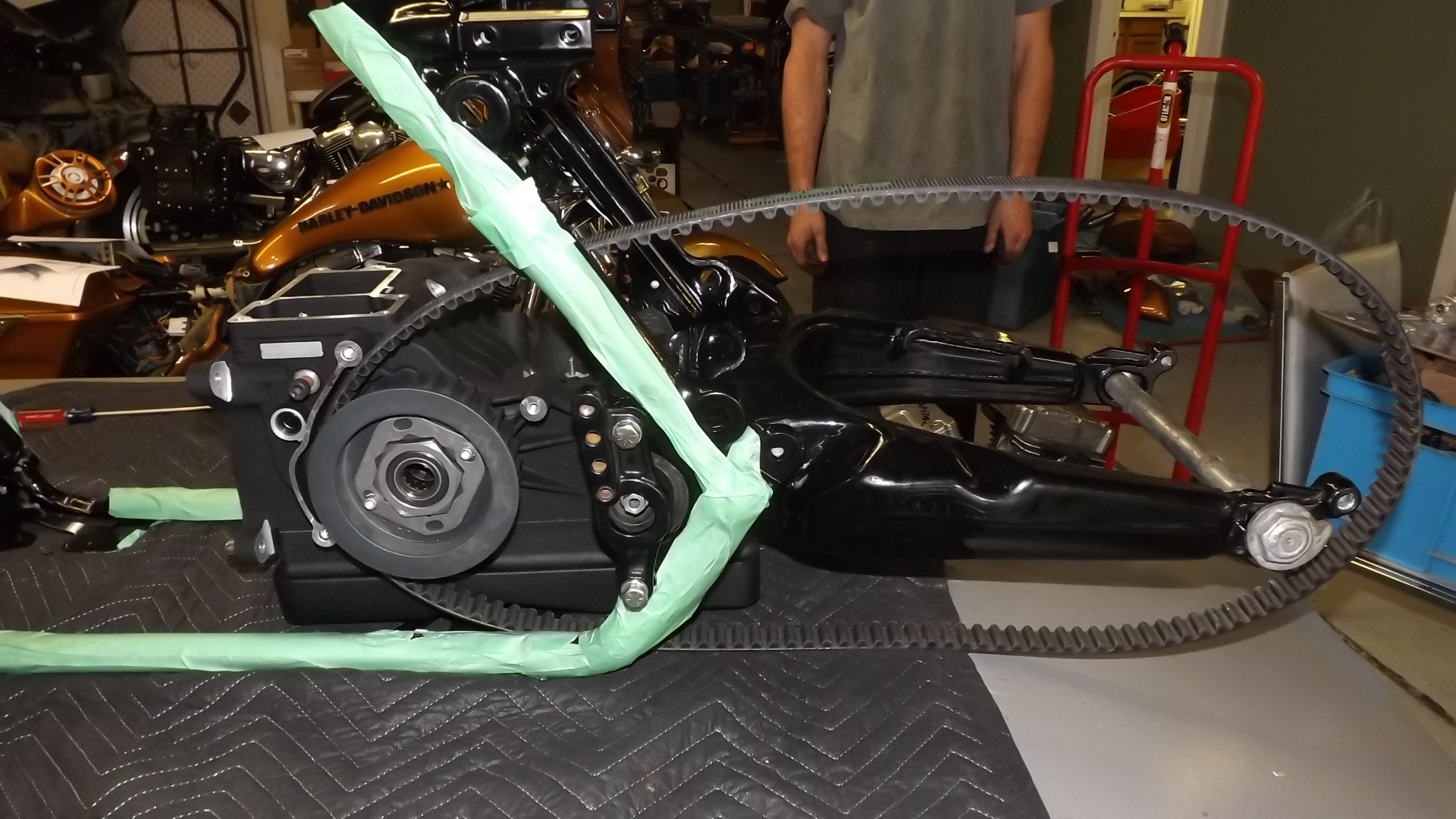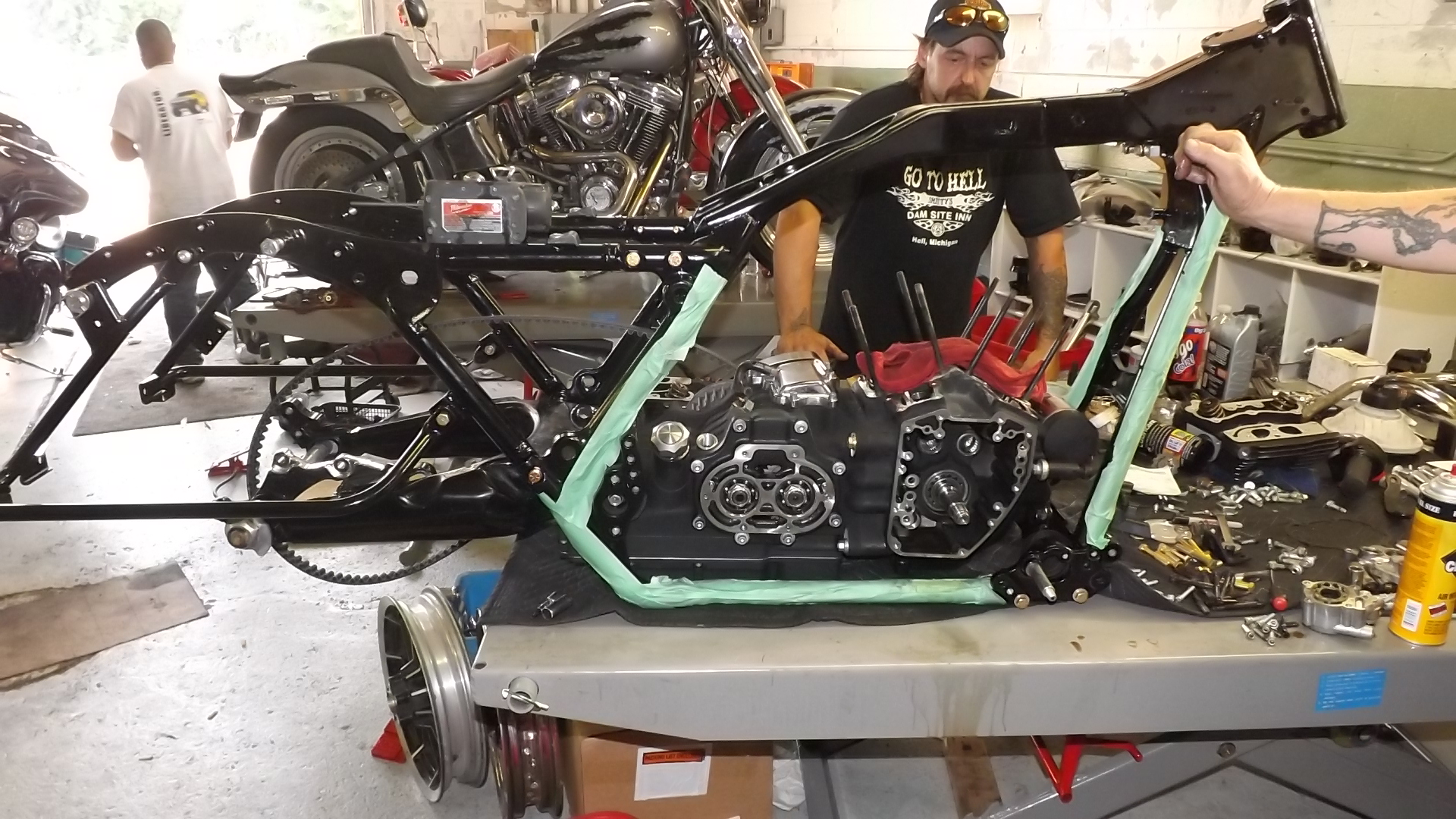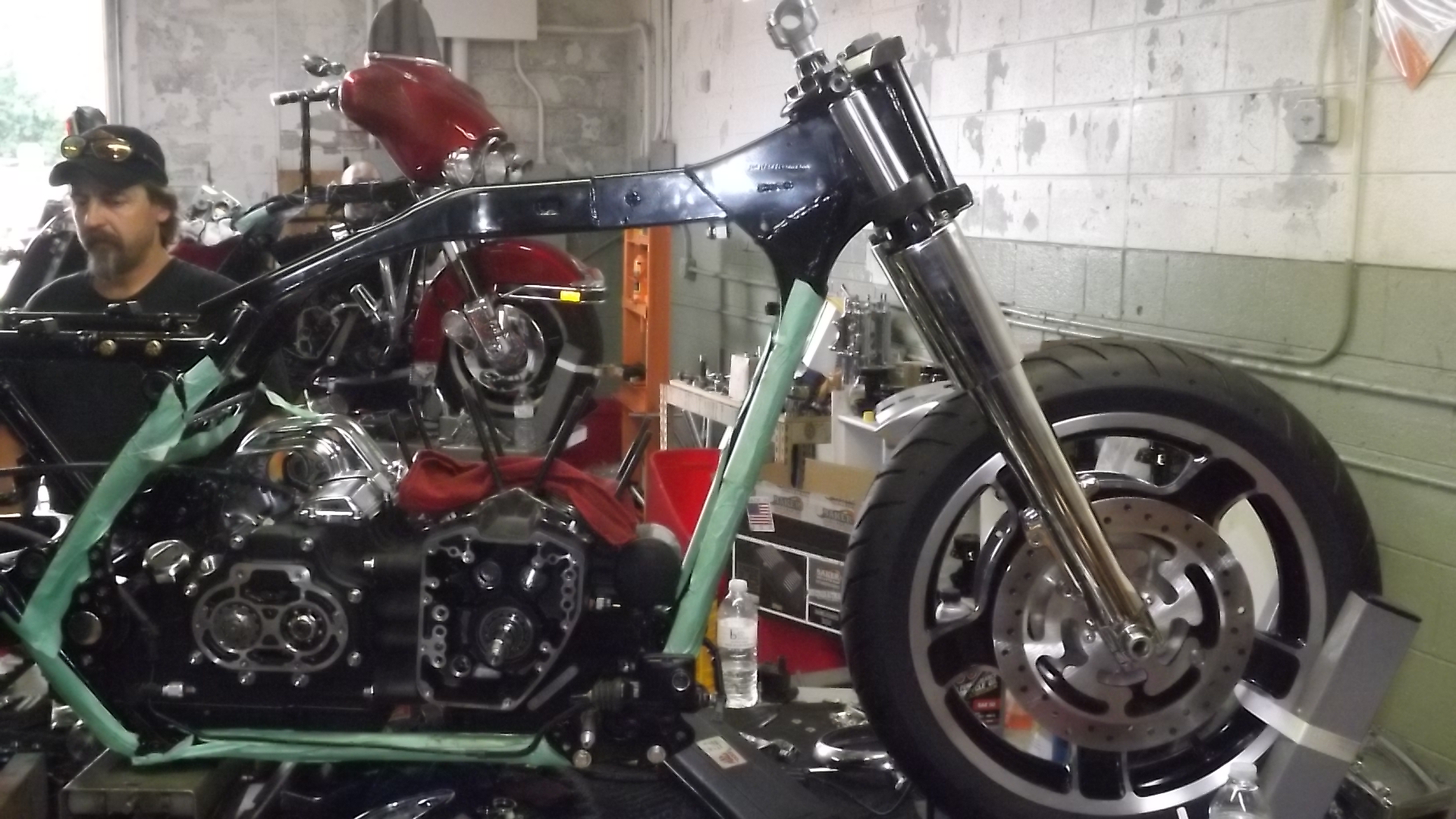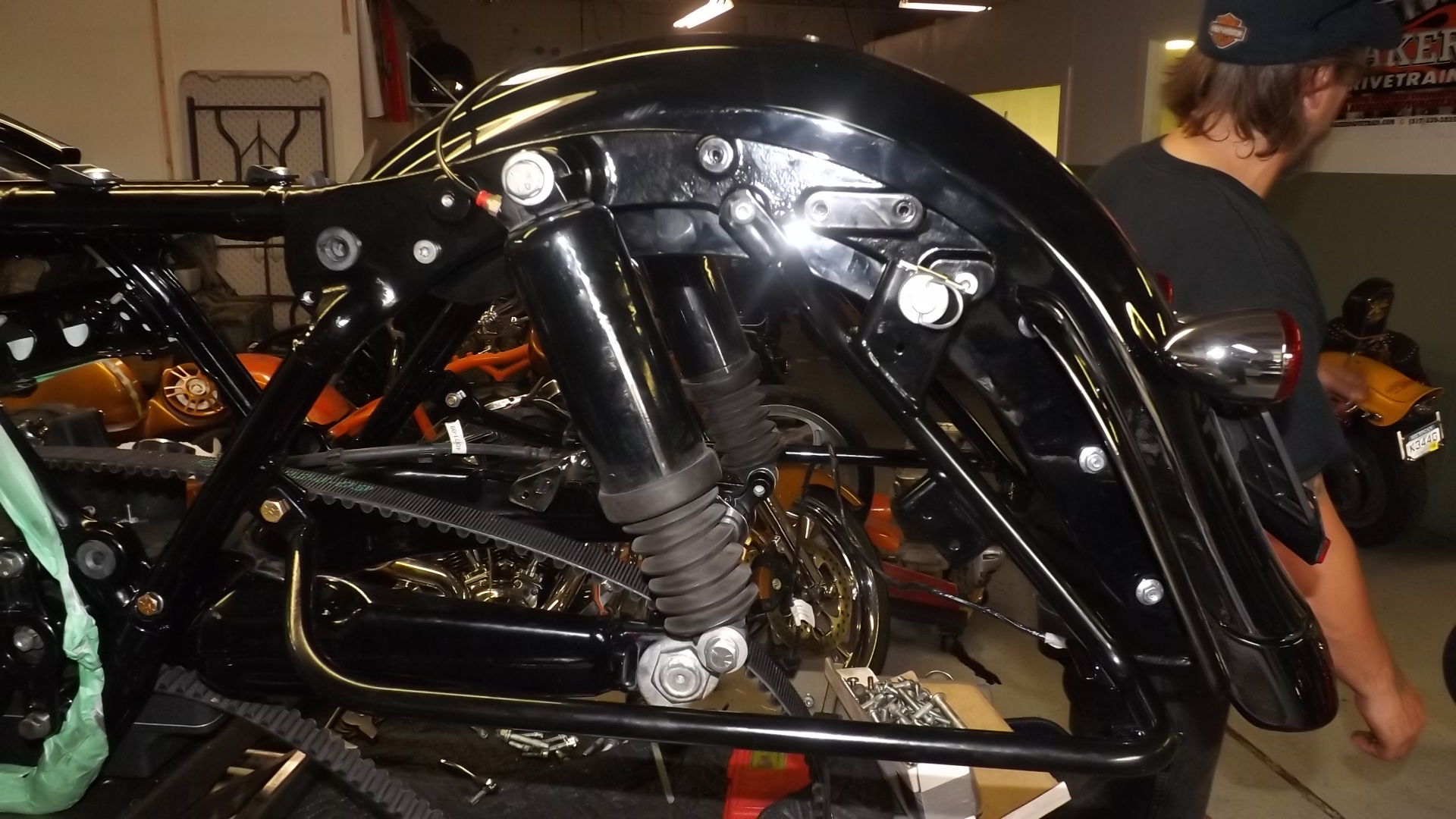 This is the first bike we built here at Bad Pig Customs and we built just because we could. We put a monster of a motor in this bike, a 107" T-Man Performance. The motor was originally a customers of ours but he decided to sell it when he pulled his front wheel off the ground in 3rd gear.
Not only did we put a fast motor in it, but we also put a bunch of goodies on it aswell. The sheet metal was bought from a dealer brand new. A manager bought a Screamin' Eagle paint set for their bike and we got the old set. The wheels are called "Trinity" from DNA but they discontinued the design shortly after we bought our set. We also put Harley's Daymaker LED lights in it, a black one for the headlamp and chrome for the spotlights. It also has a complete "Ironside" controls and floorboard kit on it. The "Ironside" collection was originally on Harley's 2009 CVO Road Kings.
When we finished the bike and started showing it around we were asked by Thunder Roads Michigan if we wanted to put it on the cover of their October issue. Of course we said yes and got on the cover and a page in magazine.